"

See this guy? He's only one of the most original and profoundly satisfying artists around today."
— Mike Greenblatt, Goldmine Magazine
Your tips help the music continue
This is a way for fans to support the music from anywhere. Absolutely not required, but it is appreciated. As a thank you, enjoy a full show from The Red Clay Music Foundry we did in 2022.
Enter the amount you wish to donate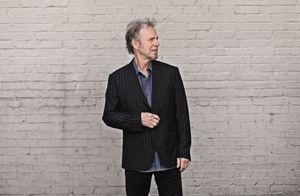 Randall Bramblett is featured on Sirius/XM's The Steve Huntington show!  Two episodes.  Stream these on the Sirius/XM app.  Search under Steve Huntington, episodes on Jan. 13 and Jan. 17th.  Has extensive cuts from his own catalog and deep cuts from Traffic, Gregg Allman, Sea Level and much more! 
Randy Woods Guitars Pickin Parlor
Bloomingdale, GA
Randall Bramblett and Nick Johnson play this fun listening room near Savannah.
Masters of Songwriting, at the Madison-Morgan Cultural Center
434 South Main Street, Madison, GA
Nashville musician Eric Dodd hosts Masters of Songwriting, a concert featuring Randall Bramblett and Shawn Mullins at the beautiful Madison Morgan Cultural Arts Center.
VIP tickets include Meet and Greet!
Private Event. Hire Randall for yours! Contact Nancy at npegel@att.net for info.
Free Spirit Conservatory of the Arts
8840 Old Georgetown Rd SW, Sunset Beach, NC
The Randall Bramblett Band at the Free Spirit Conservancy. Full evening with the band.
Randall Bramblett - Pine Needle Fire
In addition to his solo work over the course of his illustrious 40-plus-year career, Jesup, Georgia born Randall Bramblett has recorded, performed and composed alongside rock luminaries like The Allman Brothers, Bonnie Raitt, Steve Winwood, Marc Cohn, The Band's Levon Helm, Widespread Panic, and more.  Deep into his self-described second act of his solo career, and living in Athens, Georgia, Bramblett's talents are repeatedly praised by musicians, critics and fans.  He adds to his storied body of work with continual reinvention and true conviction on his 12th album, Pine Needle Fire.  Bramblett says it is "about time passing, or at least grappling with the realization that you don't have an infinite amount of time left like you think you do when you're young." 
 Bramblett's built up an impressive and diverse solo catalog over the course of his life in music. Which, he says, is the most rewarding thing of all. "Doing those classic, huge, great songs with other artists is always a thrill and an honor, but they're not my songs," he says. "It's much more satisfying for me to write something in my voice that means something to me personally, and then hear it come together musically with people I love and have it develop into a beautiful thing." 
That latest "beautiful thing" is Pine Needle Fire, on which Bramblett continues to channel his singular voice and unique storytelling approach and experiences into something insightful, tuneful and incredibly soulful. 
"I do feel like I'm in the middle of a really good creative moment," Bramblett says, then laughs. "You know, I'm definitely not sliding backwards into some kind of nostalgia thing or whatever."
Check out the incredible musicians he has played and recorded with here!